Solutions for smart thermal energy distribution, fast charging and battery's thermal management improvement.
We are invited to join the 6th International Conference on Thermal Management for EV/HEV happening this 14-16 February 2017 Berlin, Germany. Please see the attached agenda.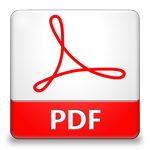 Experts from Daimler, Mahle, Webasto, Skoda, VDL and many more will these major focus points:
Expert Insight into Thermal Management for "Fast Charging"
Latest Developments in monitoring of Lithium-Ion Battery Packs, and Preventing Runaways
Discuss "Phase Changing Material"
New Innovations in Simulation
Why should you attend?
Learn about contemporary strategies for energy efficient thermal comfort of passengers in passenger and commercial vehicles
Understand how to monitor battery aging and prevent thermal runaways while increasing charging speed
Learn from different OEM's experiences and achievements and find out what are their current challenges
Improve systems efficiency and reliability through advanced modelling and simulation
Advance powertrain architecture for optimum thermal distribution
Contact
Please contact Cynthia Deslongchamps for registration and discounts:
Email: cynthia.deslongchamps@iqpc.de
Telephone: +49 (0)30 20 913-337