As a demonstration in Andreas Christensen PhD. thesis on the subject "Management of Lithium Air batteries". The demonstration was done with a Lithium balance BMS prototype, that could manage the LiO battery and make the vehicle run on an electric circuit.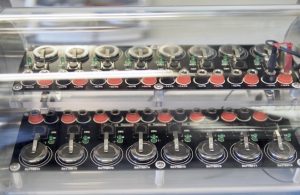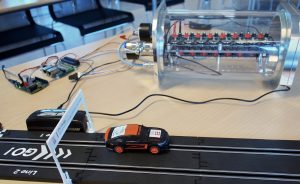 Andreas Christensen says:
" It' a 16 cell Li-air 2P8S configuration of button cells. The vehicles consumed between 80-100 mA during driving.
The battery pack was undersized and too small for the application, which lead to a C-rate of about 15C and only made the "vehicle" run half way around the small circuit.
At last we succeeded to make 2,5 rounds on a single charge."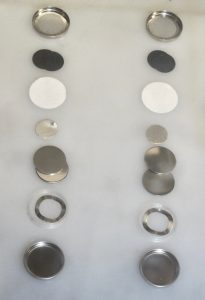 Thanks to the ReLiable project by energiforskning.dk and support from Innovationsfonden.