Dyson is investing $15m in a new type of battery that promises to double smartphone battery life and allow electric cars to drive over 600 miles per charge.
The British vacuum company was alerted to the University of Michigan spin-off called Sakti3, which has developed next generation solid-state technology that can store twice as much energy as traditional rechargeable batteries.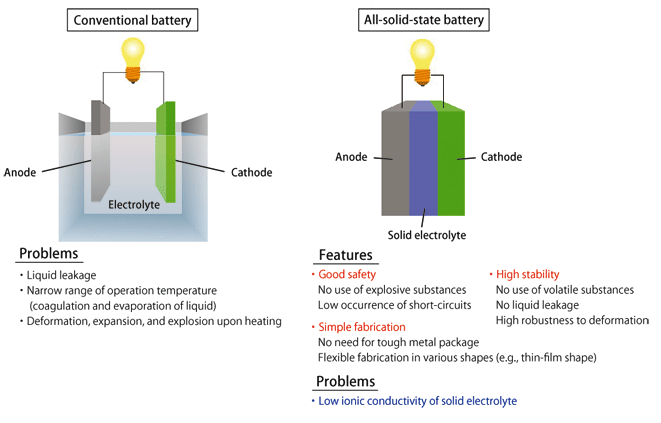 As part of the investment, Dyson has entered into a joint development agreement to commercialise Sakti3's solid-state battery technology. The new batteries promise to store twice as much energy as today's liquid-based lithium batteries, that are used in everything from smartphones and tablets to cars, robots, and renewable energy sources such as solar panels and wind turbines.
"Sakti3 has achieved leaps in performance, which current battery technology simply can't," said company founder James Dyson. "It's these fundamental technologies – batteries, motors – that allow machines to work properly."
Battery technology is one of the major limiting factors of portable or cordless electronic products today. While surrounding computer technologies have progressed at a staggering rate, batteries haven't kept up, leading to user frustration and limits on what can be done.
Sakti is commercializing a breakthrough, high performance, low cost and intrinsically safe solid-state battery technology. The devices are manufactured using a unique combination of existing, scaled platforms that offer a low CAPEX-to-revenue path to large-scale production, in a single, integrated, manufacturing line. The materials, device designs and manufacturing methodologies were selected and optimized through use of advanced computational modeling, and lockstep, small-scale prototyping. Sakti's unique design capability has enabled the company to secure IP across multiple areas of energy storage technology, including materials, processes, system architectures and controls, and fields of use for solid state battery technology. Sakti is now methodically scaling prototypes in pilot production.



Sakti has been recognized for its innovative approaches with several technical and business awards, including recognition as an IHS CERAweek Energy Innovation Pioneer (2014), in MIT's Technology Review as one the World's 50 Most Innovative Companies (2012) and the winner of the World's Top Ten in the Energy Category (2011).