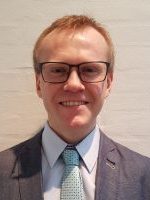 Erik Schaltz
Erik Schaltz received the M.Sc. and Ph.D. degrees in electrical engineering from the Department of Energy Technology, Aalborg University, Aalborg, Denmark, in 2005 and 2010, respectively.
From 2009 to 2012, he has been an Assistant Professor in the same department where he is currently an Associate Professor and the head of the research programme in E-Mobility and Industrial Drives.
His research interests include a wide range of topics within the field of electro-mobility, e.g. power electronics, electric machines, batteries, ultracapacitors, fuel cells, battery management systems, electric and hybrid electric vehicle modelling, thermoelectric generators, reliability, and inductive power transfer systems. He has participated in several national and international research projects.
Permanent link to this article: http://batteriselskab.dk/arrangement/temamode-om-transport-af-lithiumbatterier-8-maj-2018.htm/attachment/dti_farligt_gods
Medlemsskab
Du kan
tilmelde dig
for at blive medlem af Dansk Batteriselskab, hvis du er interesseret i at deltage i vores aktiviteter og arrangementer.
Hvad er Dansk Batteriselskab
Dansk Batteriselskab (DBS) er en uafhængig faglig organisation af enkeltpersoner, institutioner og virksomheder, der arbejder med alle typer batterier i Danmark.
Vores mål er at sikre videndeling mellem aktiviteter i Danmark gennem en række målrettede begivenheder. Du kan læse mere om DBS og vores aktiviteter her.